<![if !vml]>

<![endif]>
<![if !vml]>

<![endif]>
USS HOUSTON CA 30
"The galloping Ghost of the Java Coast"
Calvin W Benner
<![if !vml]>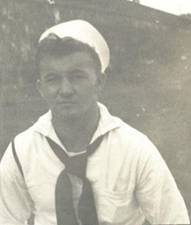 <![endif]>
Calvin William Benner, EM3/c
USS HOUSTON (CA-30) Survivor
(This information is from the archives of the USS HOUSTON (CA-30) Survivors Association, which includes copies of individual records that were maintained (secretly) in the POW-J camps on each enlisted Navy survivor of USS HOUSTON (CA-30) by a fellow survivor John Harrell, who had been a yeoman aboard the ship, and was a prisoner of war of the Japanese with his shipmates after HOUSTON was sunk on 1 March 1942 in Sunda Strait.  – R. Dana Charles, 26 July 2011).
[NOTE: The following Information was typed on Mr. Benner's record:]
Calvin William Benner, EM 3/c
Service Number:  [Not entered]
Date of Birth: 7/2/16
Enlisted: 3/8/1940 (6 Years) at: Seattle, Washington 
Pres Rate: 9/1/1941; Join Houston: 6/1940.
Blood Type: [Not entered]; Paid: 2/15/42; Bal: $00.00.
Religion: Catholic
Next of Kin: Julia Ann Benner, Niobrara, Nebraska
P.O.W. – 3/3/42 – Pandeglang—Serang—Batavia (Java)
[NOTE: The following was handwritten:]
10/16/1942 – Singapore
1/17/1943 – Moulmein, Burma   
2/4/1943 – P.O.W. with Main Group at Alepauk, Burma
[NOTE: The following Information was typed:]
June 28, 1943:
Died this date at 1640.
Buried 100 Kilo Camp, P.O.W. Burma
Cause of Death:
Acute Bacillary Dysentery

Acute

Myocarditis

.

 
Samuel H. Lumpkin  (Signed)
Medical Officer, U.S. Army, 131st Field Artillery
Grave Number 60
POW  #10134  V
<![if !vml]>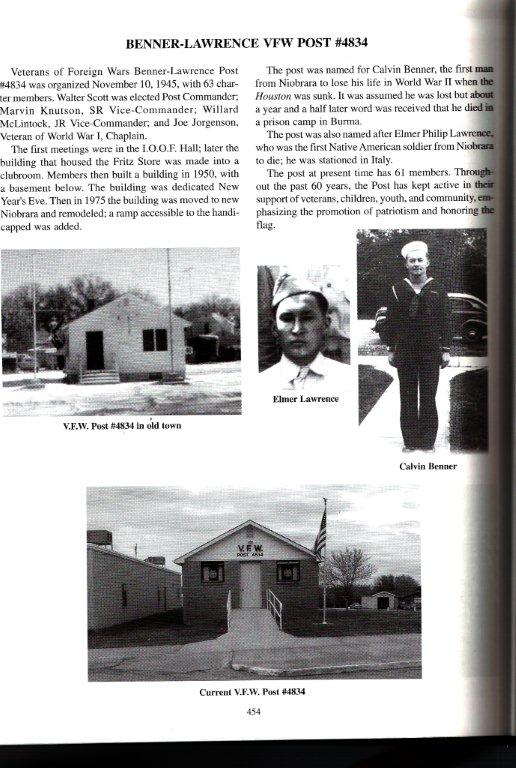 <![endif]>
NOTES (by R. Dana Charles):
Mr. Benner was among 368 total survivors of USS HOUSTON (CA-30) captured on Java after the ship was lost on 1 March 1942 at the Battle of Sunda Strait. According to his record, Mr. Benner was captured on 3 March 1942 at Pandeglang, Java, then transported to Serang, Java, where he was held with other HOUSTON survivors in either the local theater or in the local jail facility.
In April 1942, Mr. Benner and his fellow USS HOUSTON (CA-30) survivors were gathered together on Java at one POW camp in Batavia known as "Bicycle Camp." Used before the war as headquarters of the 10th Battalion Infantry's bicycle unit, "Bicycle Camp" was located near Java's northwest coast. Twelve barracks occupied the 900-foot by 700-foot compound, which was enclosed by a high brick wall.<![if !supportFootnotes]>[1]<![endif]>     
On 14 May 1942, the Japanese also placed in the same camp some 450 soldiers of the 131st Field Artillery/2nd Battalion/ 36th Division (aka: "The Lost Battalion"), who had been captured on Java when on 9 March 1942, Netherlands East Indies' (Dutch) authorities surrendered all allied ground forces on the island. Throughout the remainder of the Pacific War, Americans of both U. S. military units were held together in the same POW-J camps. 
In early October, 1942, the Japanese began to move the allied POWS captured on Java, including most of the Americans, to Singapore in dark, airless holds of Japanese transports which for justifiable reasons were known by POWS as "hellships." From Singapore, many allied POWS were transported during WWII to various POW-J labor camps in SE Asia and in Japan.
Mr. Benner was transported out of Java on the hellship "Dai Nichi Maru" with the main group of some 450 American POWS, under the senior ranking American POW officer, LT COL Blucher S. Tharp of the 131st FA/2ndBN. Transported on this hellship with these Americans were some 200 Dutch troops, and 385 Australians under MAJ L. J. Robertson of the 2/6 Field Company Engineers, as well as some Australian Navy survivors of HMAS PERTH.  The American POW arrived in Singapore on 16 October 1942.
The Americans under LT COL Tharp were transported to Moulmein, Burma in January 1943, then taken from there to work in various POW labor camps at Burma-Thailand Railway construction sites in Burma. On 4 February 1943, Mr. Benner was reported with the main group of American POWS (also known as Group 5) at the railway's POW labor camp located at Alepauk, Burma. 
Dr. Samuel H. Lumpkin, the US Army medical officer attached to the 131st Field Artillery/2nd Battalion cared for his fellow American POWS during the railway's construction.  According to Dr. Lumpkin, Mr. Benner passed away on 28 June 1943 at the POW camp of the Burma-Thailand Railway known as "100 Kilo Camp." The camp got its name due to its location, which was 100 Kilometers from the end of the Burma side of the railway.        
####
R. Dana Charles
Vice President/Correspondent
USS HOUSTON (CA-30) Survivors Association
And Next Generations
[Son of the late H. Robert Charles
US Marine Survivor
USS HOUSTON (CA-30)
Kirkland, Washington  
(26 July 2011)