USS HOSTON CA 30
"The Galloping Ghost of the Java Coast"
Melfred 'Gus' Forsman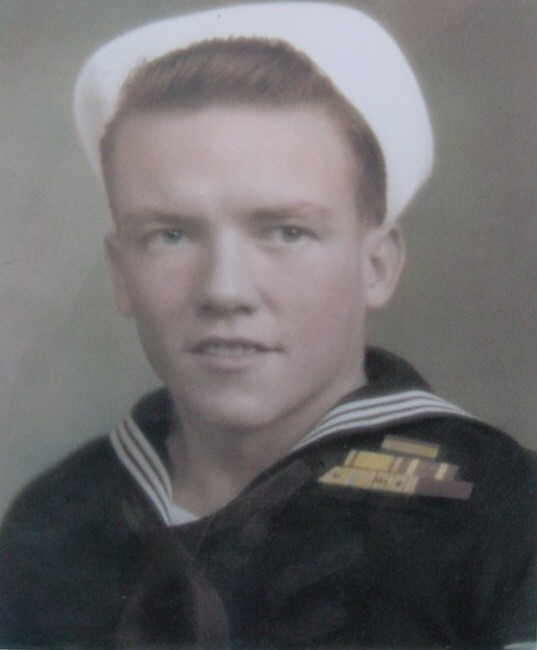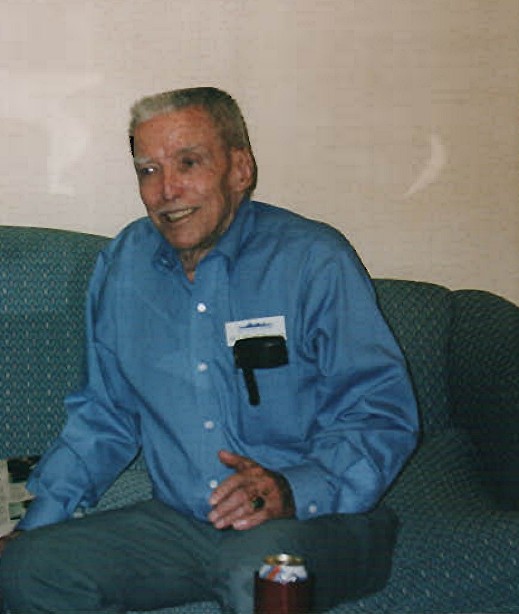 Melfred "Gus" Forsman was born March 22, 1921 in Alpena, South Dakota to Gustave and Nellie Forsman. On April 18, 1939 "Gus" left his home in Iowa Falls, Iowa and enlisted in the Navy at Des Moines, Iowa. After training as a Seaman at Great Lakes, Illinois and Bremerton, Washington in ship repair; he was assigned to duty aboard the Cruiser, USS Houston.
On March 1, 1942 when the ship went down in the Java Sea he became a Japanese prisoner of war. On March 14, 1942 the Navy Department notified his parents that he was "missing following action in the performance of his duty and in the service of his country". It would be 15 months before they received word from "Gus" that he was a POW.
Melfred was moved from Serang to Batavia on Java, and from there to the slave labor camps building the "death railway" through Burma and Thailand. In January 1945 he was at a place called Kanchanburi, north of Bangkok. He was working as a goat herder when he was approached by a Portuguese doctor in the French Indochina underground who was asking for information about the camp. After being given permission by Captain W.D. Parker and Major W.M. Rogers he carried news of the camp to the doctor and began smuggling in newspapers, which contained war news, as well as medications into the camp in a hollowed out bamboo pole. His smuggling activities were discovered by the Japanese Kempei Tai (secret police) and he was arrested along with Major Rogers and Captain Parker. He was sent to Bangkok to appear before a Japanese military trial and was sentenced to 6 years solitary confinement. He was taken to Outrum Road Jail and for the next 6 months was held in solitary confinement in a 10 x 4 foot cell. Sometime after August 20, 1945 he, along with other prisoners, was released They then made their way to Changi jail where they were liberated by American troops and then airlifted to Calcutta, India.
After returning to the United States, Melfred was discharged from the Navy in 1946 and married Dilene Jean Schuler on September 30, 1947. In 1948 he applied to Spartan School of Aviation to become an A&P mechanic, but when Dilene became ill they returned to Iowa where he drove a cab. In 1949 he joined the Army. In 1954, while stationed in Paris, France, his twin daughters Dawn and Diane were born. In 1956 he was stationed at Ft Rucker, Alabama working in Army Aviation, testing the CH 37 helicopter. The family then headed to Mannheim Germany until 1962 when they returned to Ft Rucker. In 1964 Melfred retired from the Army.
In 1969, he was recalled to active duty and sent to Vietnam as part of the 242nd Air Assault Support Helicopter Company of the Black Barons 269th Combat Aviation Battalion. Gus was crew chief flying in a CH-47. They were known as the Muleskinners. He completed his tour of duty and returned to the states in 1970. He was a National Guard advisor in Norman, Oklahoma until his retirement in 1972.
In November 1997 his lovely wife, Dilene died from lung cancer, 2 months after celebrating their 50th wedding anniversary with family and friends. On May 16, 1998 – 56 years after Melfred's POW experience – at a special ceremony at the Veterans Center in Midland, Texas he was awarded a Purple Heart. Receiving the award, Melfred said, "I gratefully accept this award on the behalf of my over 700 shipmates still standing watch in the Sundra Strait". He was also honored by a proclamation from the Mayor who declared the 16th, "Melfred Forsman Day in Midland".
On December 1, 2005 Melfred "Gus" Forsman passed away at the Kerrville VA Hospital in Texas. He was 83 years old.