<![if !vml]>

<![endif]>
<![if !vml]>

<![endif]>
USS HOUSTON CA 30
"The galloping Ghost of the Java Coast"
James David Nelson, F2c
Killed In Action, 1 March 1942, Sunda Strait
<![if !vml]>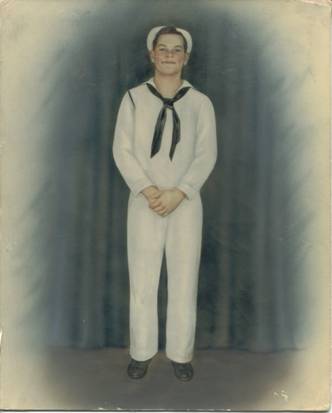 <![endif]>
USS Houston, CA-30
James David Nelson (F2c), born 29 January 1923 in Dyesville, Meigs Co, Ohio, was one of 12 siblings. He was not the oldest, but before the outbreak of hostilities with Japan, he was one of the oldest still at home. James joined the Navy to serve his country and earn a wage so Grandma could raise the family. His younger brother, my father, Willard Mark Nelson Sr. (SM2c), always said James sent most of his money home to help Grandma with the family.
James migrated to Michigan before the age of one. So he's always been a Michigan boy. As a boy he would fish and swim in Hutchin's Lake near Fennville with my father and his siblings. There was always plenty of work to do growing up with 12 brothers and sisters.
<![if !vml]>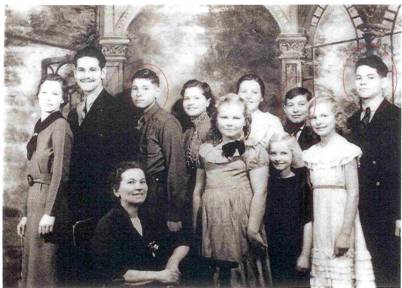 <![endif]>James enjoyed sports in High School. He graduated from Fennville Public High in Fennville, Michigan. The Fennville public library displays a plaque of all the sons of Fennville that served in World War II. A gold star is listed next to his name. On that plague is my father and another brother Paul James Nelson.  Both my father and Paul joined the Navy as soon as Dad graduated. Dad told me several times the reason he joined was for James. I never got to know Uncle James but we sure are proud of him.
Unfortunately we have long since lost the letters sent to Grandma by the Navy Department detailing the account of the battle and listing him missing, but the details of those letters are engrained in our memory forever. We know they knew the odds were against them, but that didn't matter to the men of the Houston and Uncle James. They went at the enemy with everything they had and made it more than just sting. We aren't sure exactly where Jame's duty station was on the Houston. We have heard possibilities that he could have been near the main battery of 8-inch guns, the secondary battery of 5-inch AA guns, and even below deck in Division 3 near the engine room. As a Fireman he was busy that day for certain. Where he stood that day would be nice to know, but that doesn't really matter. What matters, is what he did that day, he and the men of the Houston. They knew the risks and yet they did it defiantly and with the full vigor of the American spirit. They were free men and freedom's toll was the day's battle cry.
Honoring Uncle Jim is to honor the entire crew. They truly are the greatest generation.
Biography provided by F2c James D. Nelson's nephew, Major Mark J. P. Nelson, United States Army. Major Nelson is a veteran of Operation Enduring Freedom. Major Nelson served as Company Commander of Headquarters and Headquarters Company, 3rd Battalion 116th Infantry Regiment, 29th Infantry Division (ID) on Forward Operating Base (FOB) Ghazni, Ghazni Afghanistan. During WWII Major Nelson's company was "I" Company 116th Infantry, 29th ID, which landed at Omaha Beach, Normandy on 6 June 1944.