<![if !vml]>

<![endif]>
<![if !vml]>

<![endif]>
USS HOUSTON CA 30
"The galloping Ghost of the Java Coast"
John B Nelson
<![if !vml]>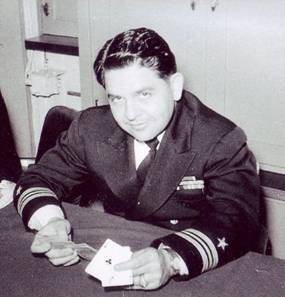 <![endif]>
Jim Hornfischer mentions Ensign John B. Nelson in four places in his book, Ship of Ghosts. In 1951, when I reported aboard the USS Robert L. Wilson, the Executive Officer was John Blount Nelson, USNA class of 1940. The same person.
We all knew that John had been a Japanese prisoner of war but not until reading Ship of Ghosts did I appreciate the ordeal he went thru as a slave labor prisoner. The experience affected his personae.
John was promoted to Commander while aboard the Wilson. Records show that he made Captain before retiring from the in June 0f 1965. He died February 4, 1981 at the age of 63 and is buried in the Houston National Cemetery, Harris County, Texas.
The Robert L. Wilson, DD/DDE 847 Association is paying tribute to him by updating his record as it appears in the US Navy Memorial Foundation's Navy Log. Any information you can share with us such as next of kin or his obituary would be greatly appreciated.
Phil Dilloway
USSRLWA Historian